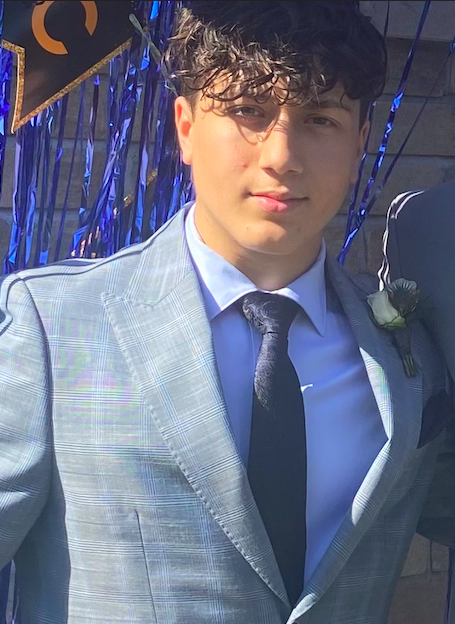 Gabriel Ricci
Gabriel Ricci, a student with honour roll distinction, is going into science program at John Abbott College. As he puts it, "science, and learning in general, are among my great passions. He enjoys being stretched beyond his comfort level, whether it's a math exam, or a political debate, and declares, "that's where the fun lies!"
Gabriel is a well-rounded athlete: he is an award-winning hockey player and plays rugby.
One is inspired by Gabriel's energy which he channels with structure and hard work. His referees note his kindness and how he engages others, including those in his closest relationships. He chose for example, for his award-winning St-Thomas High International Baccalaureate project, to do a series on cooking with his Italian grandmother, enriching their relationship and passing on her tradition and history to future generations.
His continues to reflect on the needs of the broader community and won first place in his motivating speech in contemporary studies for St-Thomas' United Nations student general assembly.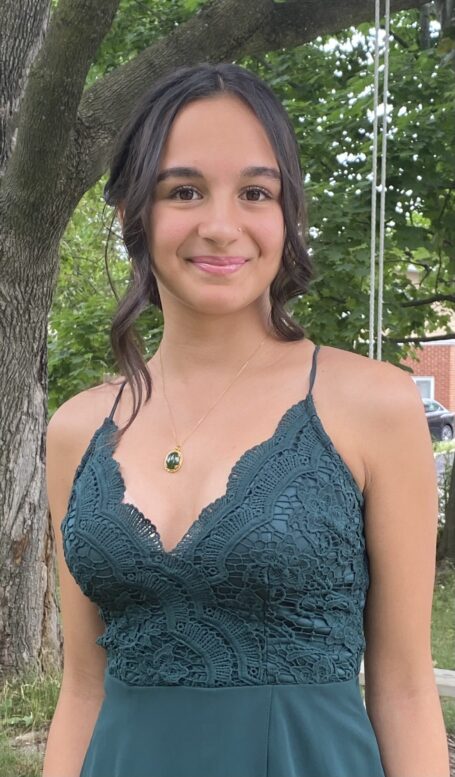 Maya Shah-Busby
Maya Shaw-Busby graduated valedictorian with consistent high academic achievement through out her high school education. Going into a nursing program at John Abbott College this Fall, she plans to become a pediatric nurse practitioner specializing in neurology and cardiology. She hopes to useg her love of science, and biology in particular, to help people.
These motivations led her to several activities such as creating and managing a donation campaign for the Montreal Children's Hospital. As a classical dancer, she teaches ballet to toddlers, building their confidence. Using her gifts for making others feel comfortable and included, she ran a successful leadership high school camp navigating diverse student expectations into productive learning experiences.
She characterizes herself as focusing on "doing my best". As someone who knows the value of facing one's fears, she uses this experience to come alongside others and support their journey to develop their own courage.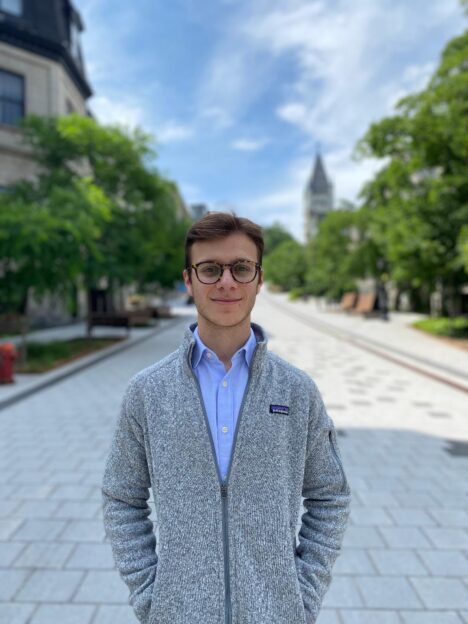 Gabriel Bensimon
Gabriel Bensimon, ranking in the top of his academic classes, has fast-tracked as a pre-med student to McGill University. This is born out of his determination to become a doctor. His enduring love of health sciences was amplified by assisting on oncologist in patient care. He plans to specialize in neuroscience and surgery.
Gabriel's science aptitudes are deepened by a desire to understand what it is like to be "in another's shoes" others. As well, he has put much thought into balancing family life with a rewarding career in medicine. This is evidenced by his many extra-curricular activities.
Gabriel's diverse community service roles include delivering meals to seniors, playing chess with them, raising peer health awareness through Vanier's First Aid Team, and note-taking for learning-disabled CEGEP students. He is children's tennis instructor, and managed camp protocols during Covid, promotes a charity on pediatric cardiac health, organized a peer co-ed soccer league, and developed a sneaker-resale business. Other activities include chess tournaments, soccer, basketball, and origami.
We have every confidence that Gabriel will make great contributions to the medical field and the people he will care for.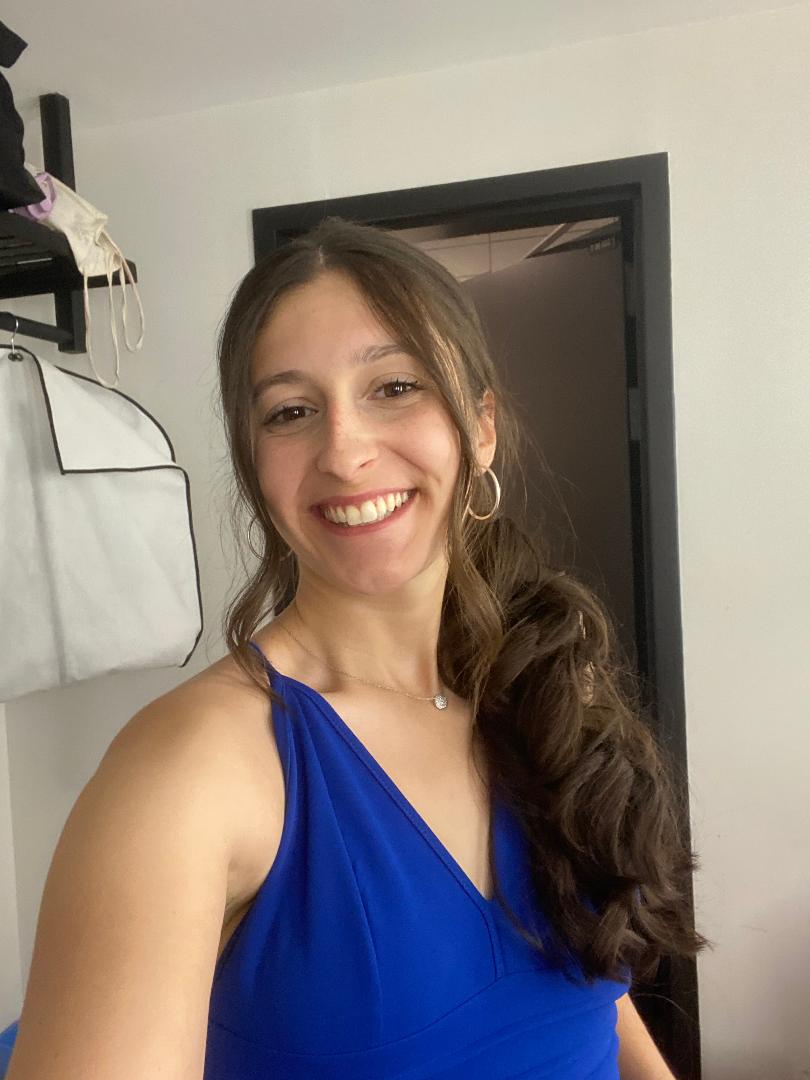 Isabella Giosi
Isabella Giosi, a student with an excellent academic record is beginning her Bachelor of Arts in Early Childhood education at Concordia University. Isabella is a teacher and a leader. She will be that teacher that causes students to enjoy school. And she will apply her wisdom earned in the trenches to compassionately support fellow educators. In an administrative role she will campaign for change from a position that engenders trust.
Isabella's extracurricular activities include teacher's aide, soccer coach, French tutor, and school lunch monitor.
While sitting on the mandate renewal committee for the Academic Dean for Vanier College, Isabella ensured that the student perspective remained central. She eloquently participated in external interviews with senior executives.
As an influencer, Isabella uses her strengths in logistics and teamwork. She has been in engaged in political candidacy and public speaking. She also interned in the winter 2023 Katimavik program helping families experiencing homelessness. Isabella is an educator and public servant in the making!!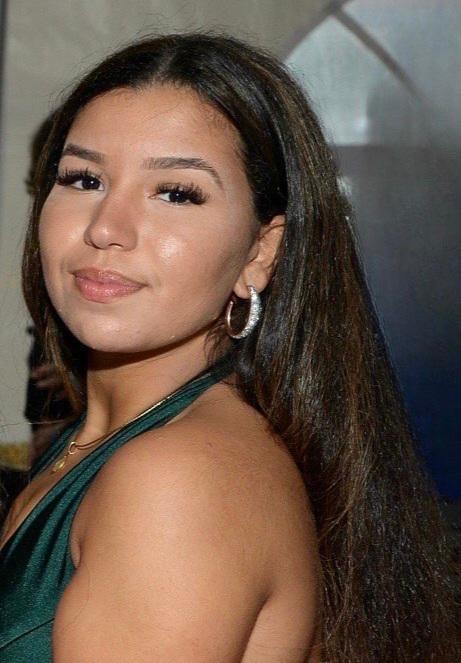 Kahina Chibane
Kahina Chibane is entering pre-med at the university of Sherbrooke. Throughout Kanina outstanding academic journey she has provided free tutoring to neurodivergent students, initiated, and managed a peer book club focusing on Quebec literature, and contributed to a physics textbook. Her strong affinity for marginalized people began in elementary school, advocating for students left on the sidelines. She "seeks to understand!".
Kanina was noted for her wit and charm during a French radio interview. She is an avid reader and followed a successful regimen of reading 100 books in one year. Writing a book, may also be in her future.
She is recognized for her success in science (Woman of Science Bursary, Montreal), literature (representing her CEGEP on Radio Canada), awareness-raising in human rights violations & human trafficking (Amnesty International), community service, organizing a thrift shop for Dans La Rue and volunteering as a tutor for the YMCA.
Kahina joyfully invests in improving the lives of others and she will bring her aptitudes in science and humanities to her medical profession.